Why You Should Buy an Electric Vehicle (EV)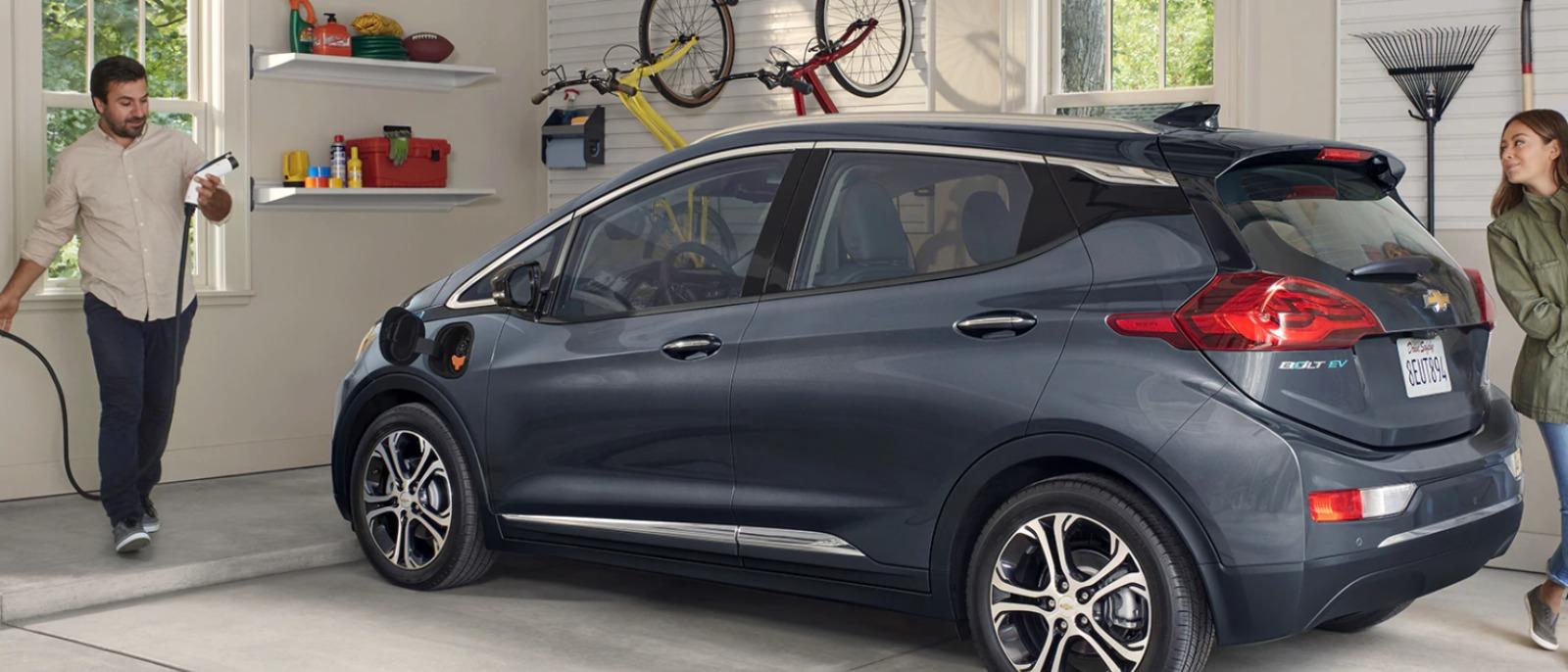 Now is a great time to look into buying a new electric vehicle (EV). The technology has matured a great deal over the last ten years, and modern EVs offer a wide selection of benefits over their internal combustion cousins. Furthermore, the downsides are getting better every year.
The technology of using electricity to either party (hybrid) or completely power your vehicle has been around for years. It's widely adopted and most of us see them on the road everyday. If you don't, then it's only a matter of time as the drive to convert new vehicle production increasingly to EV only is growing in this country. In this article we will address, in depth, the pros and cons of buying an electric vehicle to help you decide if it makes sense for you to buy an EV.
What is an Electric Car?

Before we go into the details on the current pros and cons of owning an electric vehicle and why you should consider EV for your next vehicle let us briefly talk about what exactly is an electric car and how they work. An electric car, or electric vehicle (EV), is a car that is propelled by one or more electric motors. These motors are powered via energy (electricity) stored inside onboard batteries. Compared to gas powered, or internal combustion engines, EV's are quieter and have no exhaust emissions, and much lower emissions in general. They also tend to come with a lower cost of ownership, although this can vary based on where in the world you are.
How about Hybrid Vehicles? Whats the difference?

While this article is about electric vehicles, we should briefly touch on Hybrids. Hybrid vehicles are cars that pair an internal combustion system with one or more electric motors and larger batteries. They offer better gas mileage then traditional gas-powered vehicles.
The advantages of Electric Cars - Why EVs Are Great

Electric vehicles offer several advantages over conventional internal combustion vehicles. These include, but are not limited to: Lower operating costs, Reduced emissions, low maintenance needs, higher performance, and convenience.
Lower operating costs
Electricity is much cheaper than gas when it comes to getting you from A to B. These saving can add up quickly and, according to CapitalOne, come out to be around $632 per year. These savings can be improved if you qualify for additional tax benefits your new electric car and/or charging station. Those who also install solar panels in their home may see even more savings.
Reduced Carbon Footprint
According to the EPA, one traditional gas-powered car rated at 22-miles per gallon emits an average of 4.6 metric tons of carbon dioxide per year. Compare that with an EV, which emits no carbon dioxide. Additionally, if the electric car is charged with renewable electricity the carbon footprint will be even lower.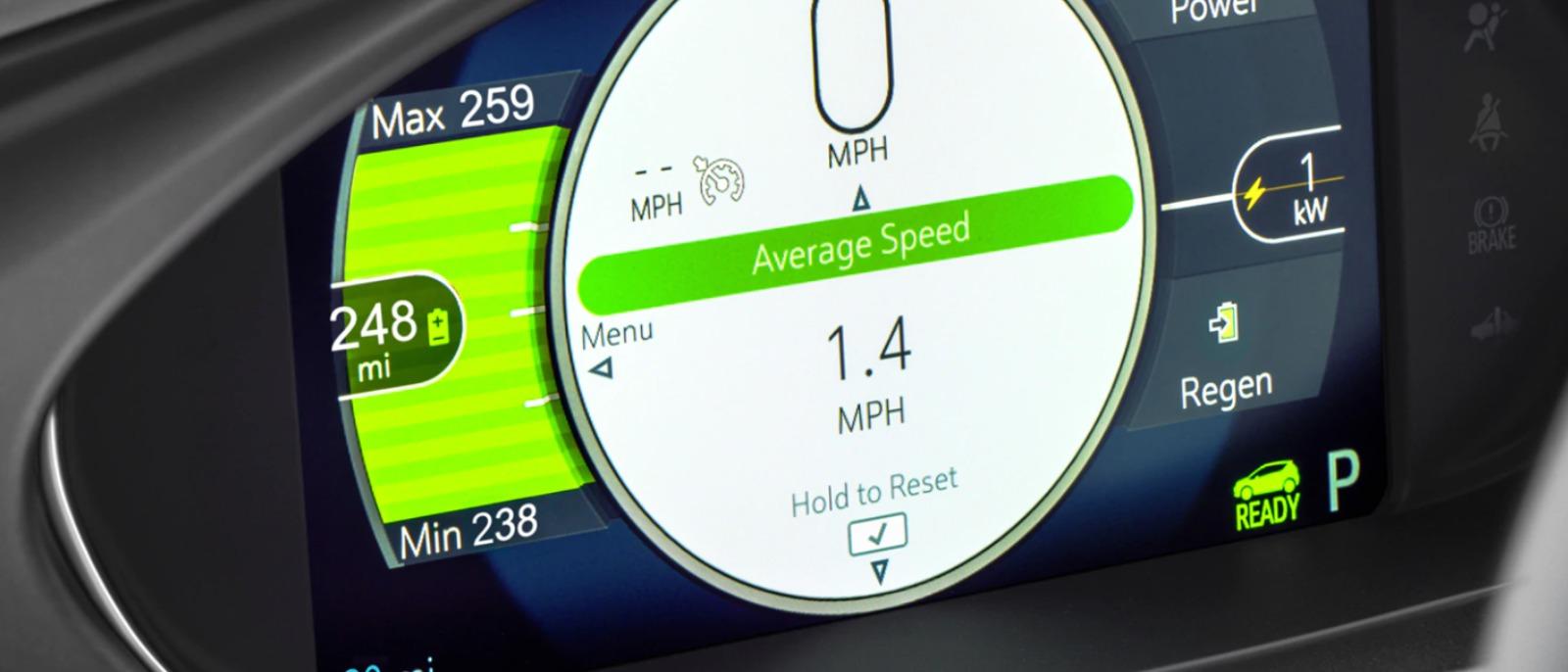 Lower Maintenance Needs
Compared with gas powered cars, EVs have far fewer moving parts. Less moving parts means less things that can break and need to be replaced. Electric cars are relatively new to the mass market, they also tend to last longer due to lower wear and tear. Another large factor is that they do not require oil changes - one of the more common causes for service calls. EV Owners can expect to save money over the lifetime of their car compared to a conventional internal combustion vehicle.
Higher Performance / Energy Efficiency
Apples to apples, electric cars are far more efficient than their gas-powered brethren. Efficiency here being measured by the fraction of energy used to propel the vehicle compared to the amount of energy produced by burning of fuel. Due to the sometimes pesky laws of thermodynamics, gasoline engines offer efficiency ratings of only about 15%. This means that most of the energy generated during combustion is lost to the environment. Electric cars can offer efficiencies around 70%, although this amount can vary based on the vehicle and the driving speed.
More Day-to-Day Convenience
One of the most talked about benefits of owning an electric vehicle is the convenience of charging at home. This makes parking at home effectively the same as going to the gas station every day. On the flip side, if you regularly travel further then your vehicle's range and need to recharge on the road this advantage can become a disadvantage. However, more and more charging stations are being installed all over the country, making this less of an issue.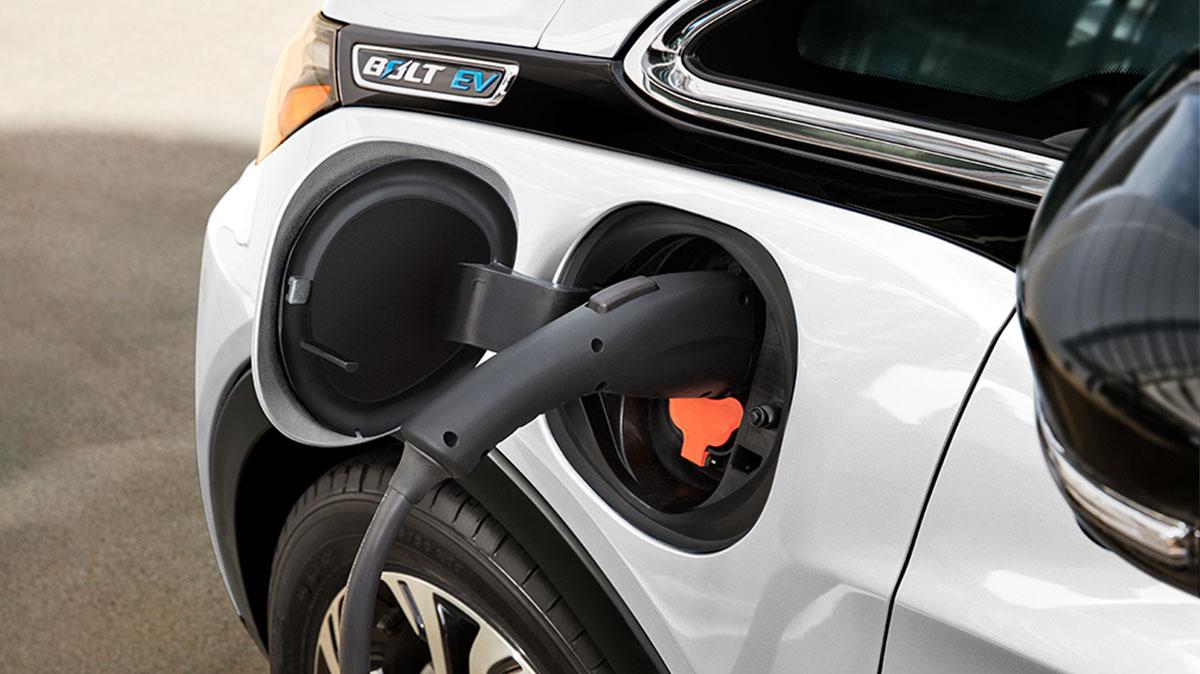 EV only Parking spots
We are including this benefit last as it may change with greater adoption of EV technology. A lot of public spaces now have dedicated EV parking spots and chargers. These spots are often front and center for the establishment. This mean that depending on where you are owning / driving an EV can get you some of the better parking spots.
Possible Downsides of Electric Vehicles
It is important to consider both sides of the equation when deciding if an EV is right for you. Despite the massive push in this country to move to a greater number of electric vehicles, there remain several disadvantages or cons of owning and operating an electric car. These disadvantages include finding charging stations, charging times, higher initial costs, limited driving range, and battery packs can be expensive to replace. As both adoption of EVs increase and the underlying technology matures these downsides should become less and less of a factor.
EV charging stations are fewer and further between than gas stations
There has been a rapid increase in the number of charging stations across the country in the last 5 years. According to statista.com, the US had over 40k charging stations as of Feb 2021. This number will only go up as adoption of EV increases. There has also been a big push from automakers to help accelerate the growth of charging stations which should help alleviate this issue in the years to come. One example is the recent GM partnership with EVgo (the largest public fast-charging network in the US) to add more than 2,700 more stations in public venues over the next five years.
Refill Time - Charging an EV takes longer than gassing up
One thing gas has over electricity is how quickly you can refill the tank. Filling up at a gas station takes two to three minutes. Recharging an electric car can take hours to fully charge. The time will vary on the model of the car and the throughput of the charger. Newer fast chargers are rated for a higher wattage and can charge up a battery to around 80% in about 30 minutes. As the technology matures, this time should continue to decrease.
Lower Driving Ranges (For now)
The range of electric cars has increased with battery technology in recent years. It is now not uncommon to see new electric cars with an effective range over 200 miles. The 2021 Bolt EV is rated for 259 Miles on a full charge, and the Tesla Model S has a listed range between 387 and 520 miles. For comparison, gas powered cars can typically boast a range around 400 miles per tank of gas. If you do frequent long drives, then the range should absolutely be a consideration in your purchase decision.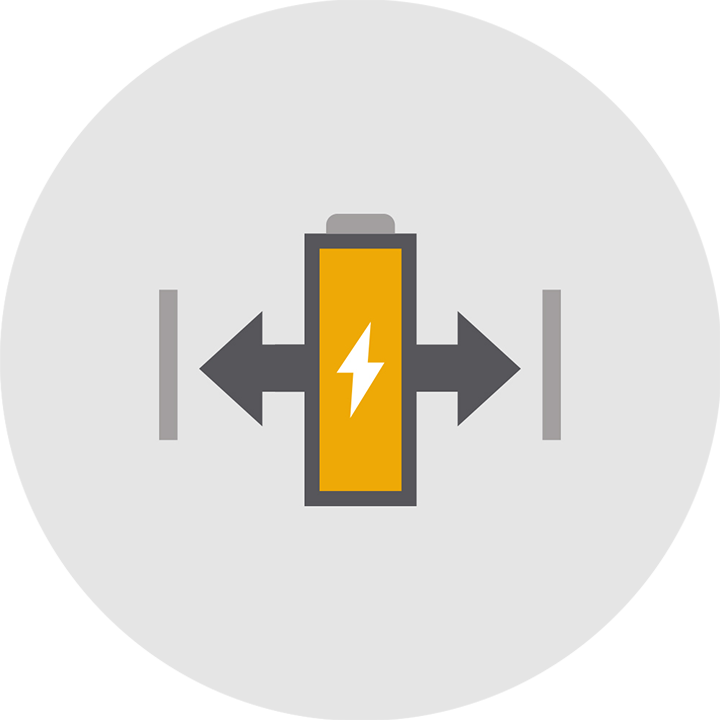 Higher Initial Costs
While it is true that all electric cars cost less to operate then their gas-powered cousins, the lower ongoing costs typically come at the tradeoff of a higher purchase price. The current price gap between equivalent models seems to be around $10,000, but this gap should continue to decrease as the technology matures. One thing to be aware of is there are often state and federal incentives and rebates that can close some/all of this purchase gap. Please contact us for more information as these rebate programs can and do change.
Replacing Batteries are Expensive
The last con for electric cars is that replacing battery packs can be fairly expensive. The batteries are one of the main reasons that EVs have a higher initial cost. A full replacement can cost upwards of $6,000. However, these prices are falling as the technology advances. A full battery replacement is not commonly needed, and overall, EVs are cheaper to operate over their lifetime.
Summary: Are Electric Cars better than Gas Powered Cars?
Maybe. It really depends on your individual situation. EVs provide some significant benefits over their internal combustion cousins such as lower lifetime operating costs, the convenience of 'filling up' at home, and lower environmental impact (in most cases). According to a recent
J.D. Power study
, 82% of early adopters who have owned an electric vehicle "definitely will" consider purchasing another EV in the future. Overall happiness with EVs seems to revolve around four factors: range of the vehicle, availability of charging stations, driving enjoyment, and lower lifetime operating costs.
When considering an EV we recommend you factor the pros and cons listed above into your decision making process. Many of the current negatives of EV ownership are becoming less and less onerous as the technology matures and EVs becomes more and more convenient to operate. Please contact us if you have any questions or need any help deciding if an EV is right for you. You can call us at 724-824-1223 or
contact us through our website
.
Exterior

Blue Glow

Engine

1.4L ECOTEC 4-cylinder engine
Common Questions About Electric Vehicles
People have a lot of questions about EV (electric vehicles). This section is devoted to answering some of the more common questions you may around EVs.



Q: What is the range of electric cars?
The range will vary based on the model. Many 2021 models list ranges over 200 miles. The 2021 Chevy Bolt EV is rated for just over 250 miles on a full charge.


Q: Are electric vehicles really better for the environment?
Yes, although it depends on several factors. EV do not produce any significant emissions during operation and as a result are much cleaner to operate. However, producing the batteries generates a significant carbon footprint. This footprint varies widely based on the country the battery was produced in, and the type of battery. Also, the source of the electricity being used fuel the EV should also be considered into this equation. Operating an EV in a country with a higher % of renewable energy can lead to significant lifetime reduction in harmful emissions vs similar operations in a country with a higher % of gas/coal power production.


Q: How do you charge an electric vehicle?
You plug it in! The higher the voltage, the faster your car will recharge. There are currently three levels of charging. Level 1 is your standard wall outlet that produces 120 volts (US). Level 2 is a 240 volt hookup. These are your dedicated home charging stations. Level 3 chargers are considered 'fast-chargers' and offer even higher voltages and quicker charging rates. Not all cars come equipped to handle the higher voltages in these fast-chargers so you should familiarize yourself with the operating instructions for your vehicle.

Q: How long does it take to charge an electric vehicle?
This depends on several factors including the size of the batteries, the rate of charge, and even the ambient temperature. Typically, it takes several hours to a full day to completely recharge the batteries.

Q: How long do electric car batteries last?
The batteries in EVs comes with manufacturer warranties generally between 5 and 8 years. However, the current consensus is to expect a lifetime between 10 - 20 years before a replacement is needed.

Q: How much does it cost to charge an electric vehicle?
This depends on your size of your 'gas tank' (battery size), and the local price of electricity. Per afdc.energy.gov the cost per mile is about $0.04, although this can also vary on the model and how fuel efficient it is. This math roughly translates to about $9 to fully charge your vehicle. Here is a handy
vehicle cost calculator
that can give you a better idea of what your specific vehicle will cost you to operate.

Q: Do electric cars use oil?
EVs don't require motor oil and so you don't need to worry about those pesky oil changes. However, they still require some ongoing maintenance.


Q: How common are charging stations?
Charging stations are more common in urban areas and in some states have much more than others. Below are several resources to help you find a charging station near you.

Q: How to find an electric vehicle charging station near you?
We recommend using one of the resources below to find a charging station near you.
Sources & Other EV Resources
https://en.wikipedia.org/wiki/Electric_car
https://www.caranddriver.com/research/a32758614/electric-cars-pros-and-cons/
https://www.solarreviews.com/blog/10-pros-and-cons-of-electric-cars
https://www.nrel.gov/news/program/2020/ev-charging-stations-continued-strong-growth-in-early-2020-nrel-report-shows.html
https://www.statista.com/statistics/416750/number-of-electric-vehicle-charging-stations-outlets-united-states/
https://cars.usnews.com/cars-trucks/charging-your-ev-without-a-home-charger
https://www.edfenergy.com/electric-cars/batteries
https://afdc.energy.gov/fuels/electricity_charging_home.html
Vehicle cost calculator: https://afdc.energy.gov/calc/
https://www.jdpower.com/business/press-releases/2021-us-electric-vehicle-experience-evx-ownership-study
https://www.capitalone.com/bank/money-management/life-events/do-electric-cars-save-money/
https://www.fueleconomy.gov/feg/taxevb.shtml
McElwain Chevrolet
911 LAWRENCE AVENUE
ELLWOOD CITY
PA
16117-1939
US
Sales
Monday

Tuesday

Wednesday

Thursday

Friday

Saturday

Sunday

Closed